Introduction
Are you suffering from chronic tension, stress, strain, or pain?
Is it limiting your mobility or performance?
​
Do you want to feel more comfortable in your body,
with better posture and a greater sense of ease and coordination
as you sit, stand, walk, and move through your day?
​
Are you a performing artist, athlete, or fitness enthusiast who would
like to optimize your abilities and prevent injury?
​
Are you looking for a practical method of self-care that has been proven exceptionally effective at solving body problems for over 100 years?
Then perhaps the Alexander Technique is for you!
​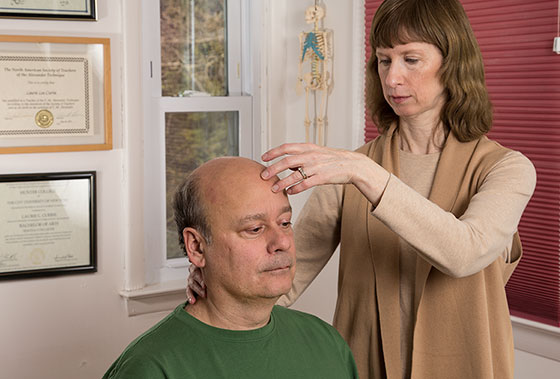 The Alexander Technique is a unique educational process that helps you recognize and change physical habits that cause unnecessary tension, strain and pain. It increases mobility and restores your body's natural ease and poise. It improves your overall health and sense of well-being, because when you move better, you function better and feel better. It teaches simple principles of posture and movement that can be applied to everything you do, and its effectiveness has been substantiated by scientific research.
I like to describe it as the user's manual for the body you always wished you had.
Thanks for stopping by. Please take a few moments to browse my website, and contact me to find out more about how the Alexander Technique can be helpful to you.
— Laurie —
Life is movement. Learn to move well.