Research
Below is a partial list of published research on the Alexander Technique:
​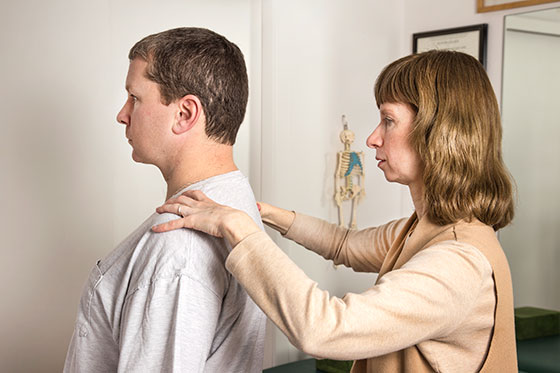 Back Pain
A study published by the British Medical Journal (BMJ) determined that back pain can be reduced by 85% through the study of the Alexander Technique. The major clinical trial also examined massage, standard medical care under a General Practitioner, and standard aerobic exercise, finding the Alexander Technique to offer the most significant long-term benefits for patients with chronic, non-specific low-back pain. Follow-up testing after one year showed continuation of pain reduction. View the study
Generalized Chronic Pain
The findings of a study at UWE Bristol, England, suggest that the Alexander Technique is beneficial for management of pain and its impact on daily life. Each subject received 6 lessons total. More than half of the subjects in the study either stopped or reduced their pain medication between the start of the study and 3 months. View the study
Neck Pain
A large randomized controlled trial study comparing Alexander lessons to acupuncture for long-term chronic neck pain demonstrated that both modalities led to statistically significant and clinically relevant reductions in neck pain and associated disability, compared with usual care alone, at 1 year. View the study
Parkinson's
A study done at the School of Integrated Medicine, University of Westminster, London, UK demonstrated evidence that lessons in the Alexander Technique are likely to lead to sustained benefit for people with Parkinson's disease. Open PDF to view the study
Improved Gait & Decreased Risk of Falling
A study of people aged 60-75 with and without training in the Alexander Technique showed "superior control of dynamic stability during gait and potentially reduced fall risk" in people trained in the Alexander Technique.  View the study
The Alexander Technique and Musical Performance
A systematic review of controlled trials was conducted which summarizes important research on the beneficial effects of the Alexander Technique on musical performance.